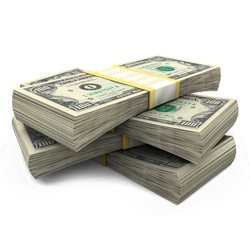 We are prepared to give you up to $150,000 in as little as seven days
MSW Card offers a risk-free alternative method of merchant funding. If you have been looking for a new way to finance business improvements such as…
* Purchasing additional inventory
* Buying ad space
* Upgrading your equipment
* Expanding your business by opening up a new location…
.. the possibilities are endless
…we may have the cash solution you have been looking for!
How It Works
We believe your business can and will grow. Therefore, we are prepared to offer you a portion of that growth in the form of a cash advance. We will recoup the advance by taking back a small, mutually agreed-upon percentage of your daily Visa® and MasterCard® credit card sales until our agreement is fully executed. We do not touch any other part of your cash flow such as cash, checks, American Express or Discover – only your Visa® and MasterCard® transactions. There are no checks to write, no deadlines to remember, and no late fees – the payback process is automatic and seamless.
What Merchant Working Capital Is
It is not a loan.
Instead, it is a purchase of your future credit card sales.
The amount of capital we offer you is based on your average monthly Visa® & MasterCard® processing volume.
There are no fixed payments and no fixed schedules of repayment!We simply deduct a mutually agreed upon, fixed percentage from your daily credit card batch.
There are no checks to write and no payments to worry about.
Pay as you grow! If you have a slow month, you will not need to worry about making a significant payment to us. * Your cash advance requires no personal guarantee as required by a bank loan!
You will get approved regardless of your personal credit!
Use the money any way you want that will help your business!
How to Qualify
You are a restaurant, retail or service business.
You process at least $4000/month in credit card sales.
You have been in business for more than one year and have at least one year left on your lease. Some Internet merchants may qualify – please inquire with our Funding Specialists.
You have no open judgments or bankruptcies.
The merchant funding process works through your credit-card terminal; therefore, in order to finalize the funding process, you will need MSW Card to provide you with your credit card processing capabilities. Not only will we match your current credit card processing rates, we will beat them! The transition to MSW Card will be seamless, and will not interrupt your daily business in any way. Not only will you receive cash to spend on whatever you want, you will receive the exceptional credit card processing services that MSW Card has to offer.
If you qualify, fill out the pre-qualification application online now. If you fill out the form below, one our of Funding Specialists will call you back within 1 business day to discuss your funding options.
* Cash Advance Loans are not offered by First National Bank of Omaha *