Helping Your Fast Food Restaurant Succeed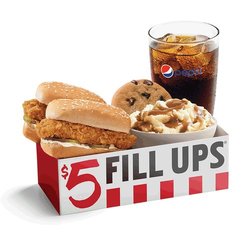 The fast food industry has long represented a realistic and viable means of achieving the American dream by offering unique and accessible franchise opportunities. Unfortunately, however, many franchisees are often hamstrung by bloated costs on everything from supplies to leasing to credit card processing. MSW Card offers state-of-the-art, streamlined and expedited credit card processing solutions for merchants offering quick restaurant services. Offering a full array of unique and customized merchant-services products and solutions, we are here to help you feed as many hungry customers as possible without missing a beat. Call MSW Card today at (877) 672-9494 to learn more about what we can do for you.
The Resources You Need to Grow Your Quick-Service Restaurant
      When it comes to credit card processing, time is literally money. Whether you're operating a fast food franchise, independent clothing store, fine-dining establishment or anything else, you don't have time to sit around and wait for your credit receivables to roll in. MSW Card offers a full-range of budget-friendly and state-of-the-art products and solutions including next-day funding, low-price standard ACH options, gift-card processing and so much more. We want to give your establishment every opportunity to succeed, and we know this means offering next-level payment options that are friendly to your customers. Give your diners the experience they want without breaking the bank or incurring undue costs to your business.
We are fully prepared to help facilitate a full range of treatment options, including but not limited to:
Debit

American Express®

Discover®

Visa®

MasterCard®

Diners Club

Corporate Cards
Enjoy low operating costs, expert support, the lowest processing fees in the industry and the latest cutting-edge infrastructure. Stay competitive and help your team serve more customers by updating your payment processing solutions. Our restaurant merchant processing solutions can help you take advantage of the most competitive rates for the following payment options. Call MSW Card today at (877) 672-9494 so you can concentrate more running your business and less on your credit card processing issues. Our experienced and qualified customer service reps are looking forward to helping your business achieve continued growth.